I finally get to share my baby shower with you guys. It was everything and more. Simple, yet detailed. Small, intimate and quite perfect! It was a beautiful celebration with my some of closest loved ones.
A baby shower for my third baby was something I had in mind. I didn't get to celebrate my second pregnancy because I was in a state of mind that I didn't need anything(which was true) but later on I regret it. I regret it because I now believe that every new life needs to be celebrated. Small, big, or however you want to celebrate. I know there's "etiquette" rules out there about baby showers after your first, but I say screw those rules, and do as you please. A shower is about celebrating the new life, and if people want to celebrate every birth, then that should be fine. Do you!
Although I did have in mind celebrating my third pregnancy, it wasn't going to happen after all. My husband and I had so much going on. I was feeling overwhelmed with Mila's health scare and upcoming tests, and then to add a cherry on top we had received news that Luke had a cyst like bump on the back of his neck. It was all just too much that we decided it would be best to not celebrate, but my friend had other plans in mind.
My friend Mary who was not busy in May with completing her hours to start a new journey in foster care, getting her daughter ready for prom the night before the shower, getting ready to celebrate two graduations this month, and doing last minute things for her daughter's last weeks of high school thought it would be a great idea to take on another task of hosting and putting together this beautiful shower. I guess when you're blessed with great friends, this can be very common : they throw baby showers for you! I did try talking her out of it because I knew how much she had on her plate already, but I was not successful. I had no say in anything, except this beautiful backdrop that her husband worked so hard on. Mary asked me if there was anything in particular or specific that I wanted, of course I said no, but shortly after I replied with "a photo backdrop would be nice, but it's not necessary". I guess it was necessary, and I was so happy to have been able to take pictures with my loved ones.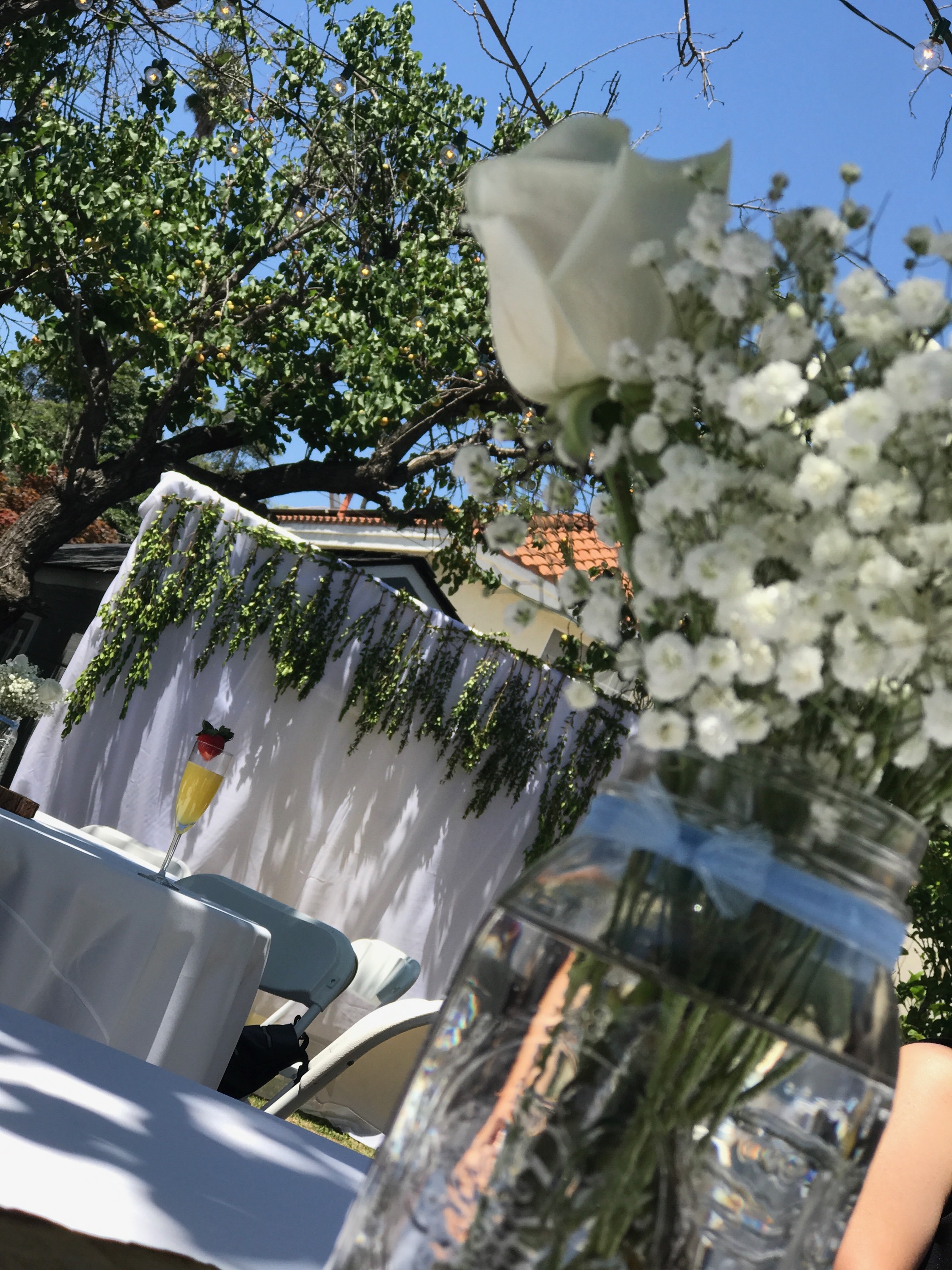 I was so carefree, and if you know me, you know I'm a recovering perfectionist that needs to have control or needed to have control. Let me just say how amazing it felt to show up to something where you had no say, no worries, no stress, but it was everything you imagined.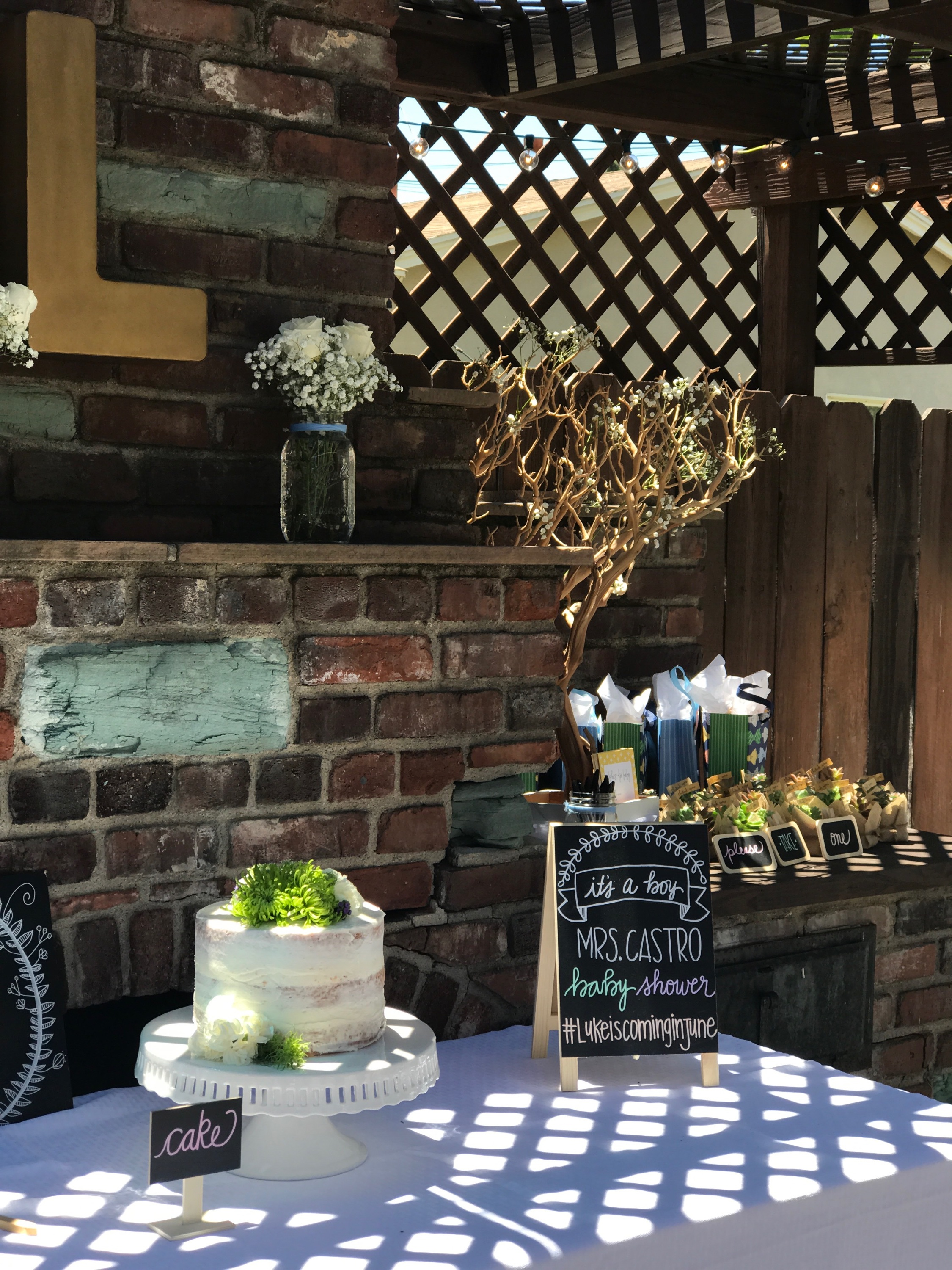 The food spread was delicious. We had croissant sandwiches, my friend's Liz's famous chicken salad, a fresh green salad, my friend's Mary's mom bomb potato salad, fruit and dip, yogurt parfaits, mimosa and ice coffee bar, and two cakes : a naked cake made by my SILs & a portos cake.
Mary and her family worked so hard, and I am so grateful for their friendship and generosity. They truly made my day special. Love you girls!
My friend Liz and sister Noemi also joined in and contributed to my perfect day! They were the perfect addition! Love them dearly, and so thankful for everything they helped out with!
Overall this was the perfect celebration for this new life I'm bringing into this world. Luke Emiliano is our sweet surprise and a celebration was a must!
Thank you everyone for attending, and being part of this sweet celebration. A BIG special thank you to the Lopez family for putting this together, to my sister, my two sister in laws, and my friend Liz. Thank you for the bottom of my heart.